Partnership & First major Unigrid update with Hedgehog
Hello Unigrid Community!
We are happy to share some fantastic news with you all. After months of hard work, dedication and sleepovers at the office, Unigrid Hedgehog has finally been released! While we are already working on the next release iteration, this is a momentous occasion for us, and we cannot be more thrilled.
We recommend that you download the installer and manually begin the installation process. This will ensure that you have the latest version of Unigrid Hedgehog installed on your computer. We understand that you may have some questions or concerns about the new release, and we encourage you to reach out to our support team if you require any assistance. We value the feedback of the community, and we are committed to providing everybody with the best possible experience.
Over the next few weeks, we will be closely monitoring our network to ensure a smooth transition. Our team will be working hard to ensure that all systems are operating as intended and very carefully update and enable the different parts in the protocol of Hedgehog. We understand that changes like these can be disruptive, which is why we are doing everything in our power to minimize any potential inconvenience.
Once we are satisfied that everything is stable and that enough wallets have switched to the latest protocol, we will begin minting tokens for our angel backers via the spork system on the Hedgehog network.
We want to reassure our community that we will continue to communicate updates throughout the transition process. If you have any questions or concerns, we encourage you to reach out to our support team. We are here to help and ensure that your experience is as smooth as possible.
Thank you for your understanding as we navigate through this exciting phase.
Joining the Interchain Builders Program
Together with our commitment to support Cosmos, we are also thrilled to announce our latest partnership with the Interchain Builders Program! This ongoing collaboration will support us in every step of our journey as we continue to build and grow our platform. We are excited to have such a reputable partner by our side to help us achieve our goals.
At Unigrid, we are committed to delivering the best possible experience to our community, and this partnership is a testament to that commitment. With the support of the Interchain Builders Program, we will be able to integrate the Cosmos SDK and bring more value to our platform. We are very excited to see the benefits that this partnership will bring to our community and the project.
The Builders Program provides mentorship, structured support and guidance for teams who build chains in Cosmos, using at least one component of the Cosmos Stack: Tendermint, CosmosSDK, CosmWasm and IBC. The offering includes clear guidance across categories such as handling the regulatory environment, incorporation, fundraising, token structuring, and technical and product support.
To learn more about how the Interchain Builders Program will help us, please visit the following link: https://join.builders/. We encourage you to take the time to explore the page and learn more about the program and its benefits.
We would like to take this opportunity to thank our community once again for being a part of the Unigrid journey. We are grateful for your continued support and look forward to achieving amazing things together.
If you have any questions or concerns, please do not hesitate to reach out to our support team.
Revamped website
We would also like to unveil our newly revamped website, which has been a labor of love for us at Unigrid. Our team has been working tirelessly over the last few months to create a website that is not only aesthetically pleasing but also informative and user-friendly.
With our new hedgehog mascot serving as the centerpiece of the website, we have strived to create a cleaner, more modern design that is easy to navigate. Our goal was to provide our visitors with a seamless browsing experience that showcases all the important aspects of our brand and services. We have also paid particular attention to the content on our website, ensuring that it is concise and informative.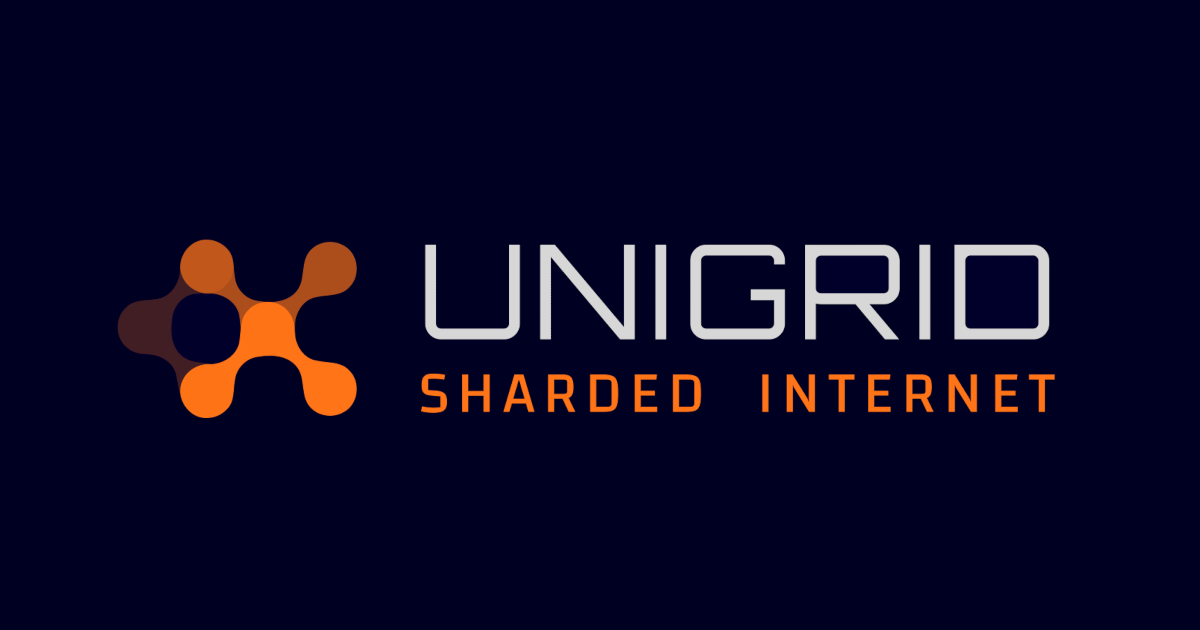 We hope that you will enjoy exploring the new site as much as we enjoyed creating it!